It should be hardly surprising that in the land of biryani and butter chicken that 60% of the population are avid meat-eaters and enthusiasts. This insatiable demand for good quality meat was in the olden days being met by local markets and old-fashioned butcher shops.
Now the scene has shifted in the digital age to online meat outlets which offer a much wider variety of choice meats and cuts to their consumers. There are many online meat outlets which vie for the meat lover's attention but high quality and optimum freshness are often compromised in the process. This is where Gigg's Meat comes into the virtual meat market with a clear focus on getting rid of these huge and significant gaps in customer satisfaction.
Gigg's has started with a wholehearted approach to supplying customers with only the best and high-grade meats sourced directly from local farms. This would ensure that the customers would get access to fresh produce at affordable prices by completely avoiding the horrors of sourcing from second or third party vendors.
We are based in New Delhi and we offer a select range of products on our online platform from raw to processed meats like chicken, mutton and pork. Gigg's meat is very serious about quality control and this attention to quality and freshness has assured us a loyal and highly satisfied customer base.
We only want the best for our customers. We make sure that the meats are sourced from farms which raise their livestock in natural, regularised, hygienic and free-range conditions. Gigg'ss Meat has a no-nonsense policy against bad meats on our platform. We are strictly anti-hormones and anti-antibiotics when it comes to meat. Only the healthiest and juiciest option is offered to our customers.
Besides, stringent monitoring of their produce Gigg's Meat also ensures timely deliveries, the customer can relax and be assured that their favourite meats will reach them in less than 24 hours. All deliveries are made before noon and are contactless. The meat is slaughtered and packed the same day and sent for delivery in order to make sure that only the tenderest of meats reaches the customer's dinner table. Safety is another big concern of ours and we ensure that all our products are cut and processed according to the food safety norms and guidance. Prime quality, machine-cut meats are our speciality. We pride ourselves in our commitment to meat. We work with a team of passionate workers and expert meat handlers. All the processes of meat preparation- mincing, smoking, chilling and freezing, ageing, trimming- are expertly handled by professionals ensuring top-notch quality and taste.We, here at Gigg's, share your love of fine meats and we put in all our passion in crafting and bringing to you the freshest, tenderest, juiciest, healthiest and tastiest meats.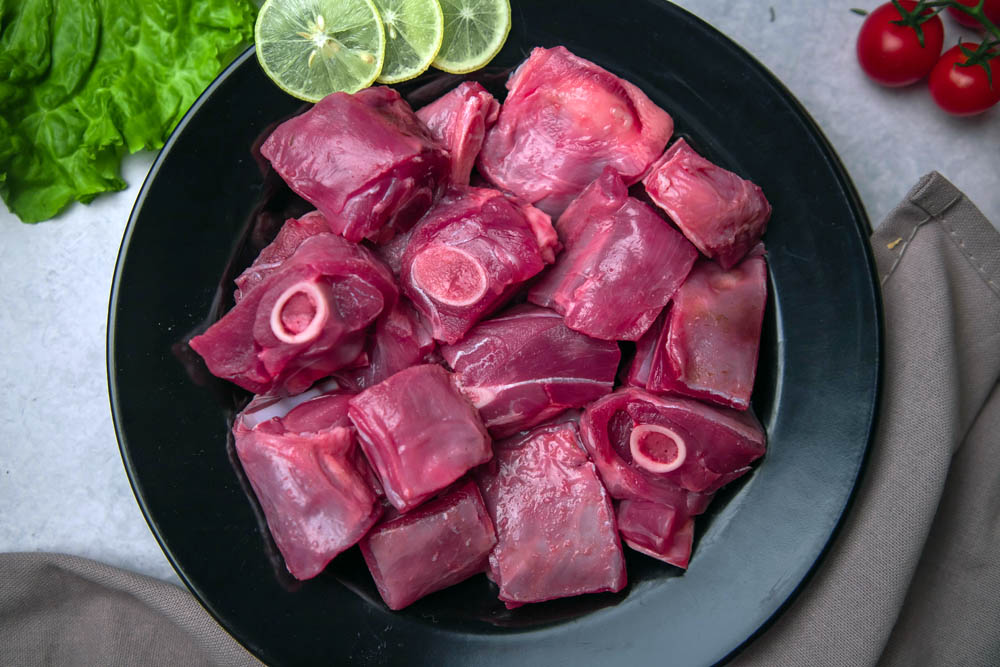 Freshness
Although the convenience of ordering meats online may outweigh the advantages of buying meat from the local market, freshness of the produce is not always ensured. We here at Gigg's Meat work very hard to provide the freshest stock to our customers. We ensure that our meats are sourced directly from local farms where the animals are reared in hygienic and free-range environment. Since we assure super fast deliveries, the meats are cut, packed and shipped in less than 24 hours and are able to retain their freshness for a longer time.
Affordable
Most meat consumers are deterred from ordering meats online due to high costs and uncertainty of quality. Gigg'ss Meats offers a very affordable and convenient option to meat lovers. Sometimes, when you order meat online, you may receive low quality meat unfit for consumption. You end up throwing away most parts of the meat. This hardly justifies the price you paid for the meat. At Gigg's Meat, the produce is already high grade and prime quality, ensuring no wastages, excellent taste and total value for your money.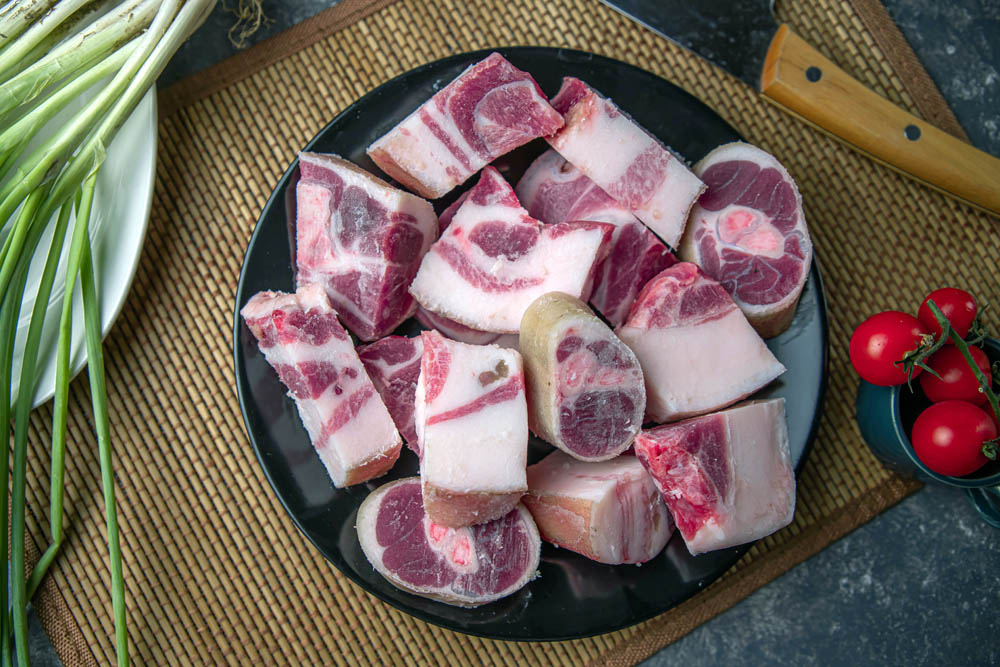 Premium quality cuts and meats
One of the advantages of ordering meat online for customers is the guarantee of good cuts. At Gigg's Meat we deliver on this count with full commitment. Our team of dedicated meat professionals supervise and handle every step of the cutting process in a hygienic and temperature controlled environment. We are thereby able to offer our customers high quality cuts of meat without compromising on taste and safety.
High customer satisfaction
We at Gigg's Meat like to stay attuned to the tastes and preferences of our customers. Over the period, we have worked with care and love to earn the trust of our customers. We are proud of our loyal customer base who have encouraged and supported us in maintaining the high standards that we have always strived for and we believe in providing high satisfaction to our customers with every purchase.