One will always have a few questions in mind while Ordering Raw Meat Products Online. Therefore, one should always choose the Online Raw Chicken Delhi that delivers the most high-grade and freshest meat products to all the meat enthusiasts online and without any hassle and gives them the feel and feels that provides the most delicious products. Giggsmeat now delivers Fresh Raw Meat Products Online across India. Giggs Meat is one of India's Best Wholesale Meat Sellers and provides the most succulent and tender products.
Frequently asked questions from meat buyers that are looking to Buy Meat Online.
1) Does the meat shop provide Halal Cut meat products?
Certainly, we provide the Freshest Meat Products Online across India, and also all Our Best Raw Meat Products Online are Halal cut slaughtered by our team of professional butchers. So Giggs Meat provides Wholesome Meat Products Across India Online, and since Halal cut meat products are the healthiest and give the best taste and texture and have been proven scientifically.
2. How long does the online delivery take by the meat shop?
Giggsmeat delivers the maximum of its products within 06-08 hours of receiving the order. We strive to deliver the products in a timely, which makes us different from other Online Meat Sellers in Delhi, India. For some of the products, our customers need to confirm the order in advance, and the products are Turkey Chicken, and for Bulk quantity Meat Products, we do not compromise on the quality. We assure suitable and convenient delivery with quality products at the best prices in India.
3.Does the meat shop deliver frozen products?
Yes, we have introduced a range of frozen products too. Along with the range of Freshly Slaughtered Meat Products, we have a Great Range of Frozen Meat Products. We always start processing our products as soon as the order is approved. Certainly, we also offer frozen products, and we deliver Fresh & Frozen Meat Products in India Online.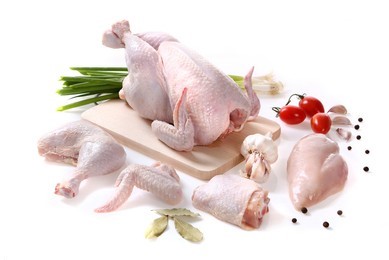 4. How much time is taken for the delivery of products?
Our products ideally reach you within 2-3 hours of order confirmation. If you are looking to Order the Best Meat Products in bulk, we would advise you to order a day before getting the freshest products and that too on time. All other products are freshly slaughtered, and delivery is done on the same day.
5. Does the meat shop use Chemicals while raising your animals?
No, we are against using any chemicals and preservatives to raise our animals and birds. The product we offer is 100% organic and natural. We serve the healthiest and the most nutritious grains to our birds and animals to get the most tender and Juiciest Meat Products.
6. What does the meat shop offer payment options?
Sure, we have multiple payment options, and cash on delivery is one of the options, Paytm is one of the easiest options, and you can Order Online Fresh Meat Products.
7. What are the products sold by the meat shop?
Giggs Meat offers a good range of products, and our bestseller in India are Mutton Ribs and Chops – Frozen, Mutton Burger Patty, Chicken Nuggets, Chicken Burger Patty, Chicken Seekh Kebab, Mutton Seekh Kebab, Pork Belly – Frozen, Pork Tenderloin – Frozen, Pork Chop – frozen, Pork Boneless – Frozen, Pork Curry Cut – Frozen, Mutton Liver – Frozen, Mutton Mince (Keema) – Frozen | Mutton Chops Frozen, Mutton Boneless Frozen | Mutton Curry Cut ( Raan, Puth, Chap & Nalli) – Frozen, Chicken Salami, Chicken Drumstick Frozen, Chicken Breast Frozen (Boneless), and Chicken Thigh Frozen (Boneless). Please visit our website Giggsmeat.com and order meat products in India. We are the best meat seller online in India and provide fresh meat products.
Conclusion
Giggsmeat perpetually provides the most well-preserved and pristine products and guarantees that the product reaches you in time. We completely understand your needs and always want to serve our consumers, and we comprehend that only happy and content customers can help you grow a great business. You can now order any variety of meat products for your personal use or commercial use at giggsmeat.com. We are the best meat suppliers in India. We deliver the freshest meat products online in India.