Our Skin is a mirror that reflects our most intimate feelings and thoughts. On the inside, when we are in good spirits, we exude warmth and delight to the outside world. The result is that one of the first organs to show signs of stress and sickness is our Skin! One of the most efficient methods of preserving healthy, youthful Skin is to eat the proper meals and avoid those hazardous to your health. This article will discuss the 5 Non-Vegetarian Foods that are best for your Skin, and consuming them regularly will give you great results.
The Benefits of Non-Vegetarian Food Products for your Skin
There are a variety of foods that we regularly consume that we are entirely unaware are detrimental to our overall health and wellbeing. Their effects may appear minor at first, but they have a detrimental effect on the body over time. A large number of people suffer from oily Skin. For further aggravation, oily Skin is related to acne, greasiness, and other unsavory side effects. For this reason, let's look at how a healthy diet might assist you in retaining your youthful looks.
When it comes to taking care of our Skin, we usually overlook the importance of a healthy eating plan. However, one of the most important things to remember is that these foods are vital if you want to get rid of oily Skin and pimples, so stock up on them as much as possible.
When an ancient spice is utilized to eliminate bacteria from the body, it can be done successfully. Blood flow is increased. As a result, giving the Skin a more youthful appearance. It is believed that garlic can help keep skin pollutants at bay, reduce outbreaks, and act as a natural remedy for a range of skin-related illnesses. It is recommended that garlic be diced or crushed before being added to a meal to maximize nutrient absorption.
That's one of the simplest things you can do to work on your Skin. Still, several food products are essential for your Skin and make your Skin Healthy and glowing. A few of the non-vegetarian foods that are great for your Skin have been proved scientifically, So Let's know about those products and understand why they are so essential for our Skin.
Non- Veg Food Products are:-
1) Fatty Fish That is Enriched with Omega 3
The Raw Fish is enriched with Omega-3 fatty acids are abundant in wild salmon, mackerel, and herring, which are helpful to skin health. They aid in the upkeep of healthy Skin by providing the body with vital omega-3 fatty acids.
Oils rich in omega-3 fatty acids are essential for the Skin to remain smooth, supple, and moisturized. A deficiency of omega-3 fatty acids in the diet can produce dry Skin.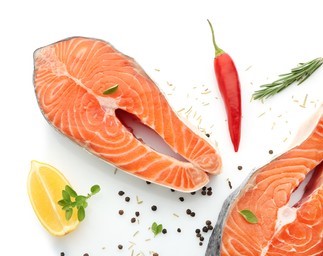 Reduces inflammation, which is a condition that can cause redness and acne on the Skin. Omega-3 fatty acids, which are present in fish, are responsible for this. The use of these products can improve your Skin's resilience to the sun's harmful ultraviolet radiation.
Vitamin E, an essential antioxidant for the Skin, can also be found in fatty fish. Free radicals and inflammation can cause significant harm to your Skin if you don't get enough vitamin E in your diet.
Diets high in high-quality protein, such as those found in this seafood, are essential for maintaining good skin health.
Zinc is required for the efficient functioning of the following physiological systems, all found in high concentrations in fish and reduce inflammation, improve skin health and appearance, and rejuvenate the skin cells. Zinc Deficiency can cause various skin problems such as Skin irritation, lesions, and a longer time for wounds to heal are all possible consequences.
2) Eggs
We're all aware that eggs are a high-fat, high-protein food and that this is true. The most fat-dense component of the egg is the yellow or yolk component. In the body, the protein in eggs is broken down into amino acids, which are essential for collagen and wound healing, and Skin tightening.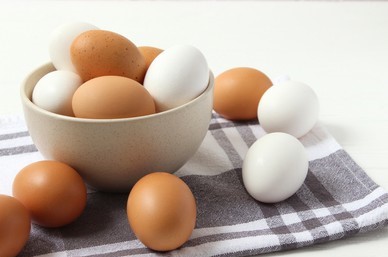 When the yellow component is consumed, on the other hand, it provides the Skin with essential nutrients. Taking in an excessive amount of the egg's yellow component may result in premature skin aging. Additionally, it contains vitamin B12, which aids in producing red blood cells and preventing iron deficiency.
Also, check out these postpartum fitness suggestions to help you keep your health and youth after having a baby or toddler. To maintain and manage your Skin its essential to include eggs in your diet and enjoy excellent skin health and make your Skin healthy and
3) Beef
Beef is a good source of omega-3 and omega-6 fatty acids. Both of these fats are essential for maintaining healthy Skin. Furthermore, beef includes a protein that serves as a precursor to the production of collagen and elastin.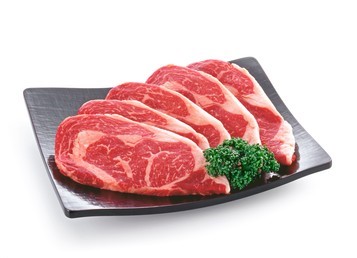 Beef also contributes to the preservation of the Skin's health, brightness, and suppleness. Priority should be given to cuts of meat that are high in protein, which makes your Skin shinier and healthier and makes it glowing and beautiful. Beef is very rich in protein and will make your Skin very healthy.
4) Oysters
Oysters have a high percentage of zinc in their flesh. Zinc is found in abundance in oysters, with more than the requirement of the daily recommended intake and which is a fantastic non-vegetarian food product for your glowing and shiny Skin and enriched in Vitamin E, which is an essential element for your skin health.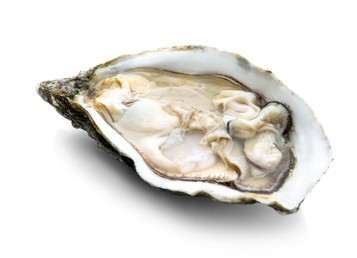 Zinc is required for the normal functioning of skin cell activity. For people who have oily Skin, zinc is a vital element to have because it helps prevent the appearance of pimples, reduces acne, and makes the Skin smooth and shiny.
5) Chicken
Raw Chicken is an excellent source of protein. When it comes to poultry, grilled or baked Chicken are the best options. It is very rich in protein and one of the delicious and most loved meat. It is perfect for your Skin and makes it healthy and shiny.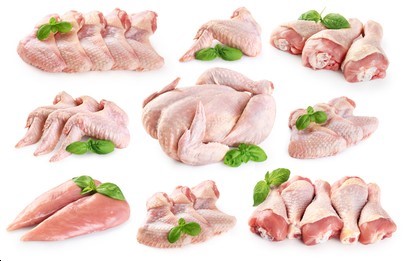 Protein is required for Skin that is firmer and tauter. It aids in the formation of collagen, as well as the suppleness and firmness of the Skin. It contains a high concentration of vitamin B6, which can help prevent skin rashes and dermatitis in some people and many other skin problems and makes your Skin youthful.
Conclusion:
Beauty is created from the inside out, not from the outside in. To support the rapid creation of new cells, which are constantly replaced by older ones, a regular supply of essential nutrients must be provided consistently. The right foods will offer your Skin the nutrients it requires to be soft, supple, and free of breakouts if you consume them in the right amounts.
Despite our most significant efforts, our Skin naturally ages as we do. While age spots and wrinkles are unavoidable, excessive exposure to
Various elements in nature that are not good for our Skin and in this highly contaminated and toxic environment, we need to take care of our Skin ourselves. The above non-vegetarian foods are good for you and make your Skin very healthy, shiny firm.
Because of this, it is prudent to have a broad view of the situation. To keep your Skin in tip-top shape, make sure your diet comprises an adequate number of antioxidant-rich fruits and vegetables, as well as healthy fats from oily fish and nuts. The antioxidant beta carotene, vitamins C and E, zinc, and selenium are essential for healthy Skin.
Just order the best non-vegetarian food products from Giggsmeat.com and get the freshest non-vegetarian products and get hassle-free delivery at your doorsteps. Giggs Meat is the best online meat shop providing the freshest meat products straight from their farms, and they offer organic meat products.