One of the most versatile forms of Online Raw Chicken is Chicken legs. Many dishes can be made from these Chicken Tangri, and these dishes will leave you wanting more and more all the time and today, in this article, we will talk about a few fantastic dishes and how they can be cooked to perfection.
About Raw Chicken Legs
When someone talks about chicken legs, various dishes come to our mind; roasted chicken legs, chicken drumsticks, Tangdi Kabab are a few dishes that can be prepared using these kebabs and are loved by almost everyone.
Everyone loves these dishes because of their delicious flavours, and the most crucial role in enhancing their flavours is their marination. Marination makes it tasty and the chicken leg more tender and juicy.
Also, the next step is to make the dishes juicy and tender, which can only be done when the proper cooking technique is followed. First-order chicken leg online and the chicken leg is cooked to perfection and use the best method to cook these chicken legs.
Please choose the right time and cook until they are perfectly done and tender and juicy from inside. There are many ways to cook these chicken legs that give you unique flavours and tastes.
Steps to Cook Chicken Legs till Perfection
Online Chicken legs that you order from Giggsmeat can be cooked in various methods, including frying, braising, baking, or grilling; you may prepare chicken drumsticks using these techniques, and before this, you need to marinate the fresh raw chicken legs for the juicy chicken legs.
One of the best ways to cook the chicken legs perfectly is you can marinate these chicken legs for 24 hours and keep them in a refrigerator and before you start to cook, take it out, bring it to room temperature and then you can choose whether you need to fry it, grill it or bake it.
Try not to overcook the legs, or else they will get rubbery and have all the juice and moisture. Cooking them for the perfect time is essential.
Whatever method you use for cooking these chicken legs, all you need to keep in mind is the perfect marinade, and you do not overcook it and keep in mind the time you are cooking it for.
The meat lovers love the juicy and tender chicken legs, crispy from the outside and juicy from the inside, and for that, the last but not the minor thing you have to keep in mind is that the chicken should be fresh.
Now let's have a look at some most delicious and exciting recipes that can be cooked by these raw chicken legs and can be the star of the show, and can be cooked for any party or gathering that would leave your guest amazed after eating these delights.
The best and the most loved recipes that can be cooked with the Chicken legs are as follows:
1) Chicken Drumsticks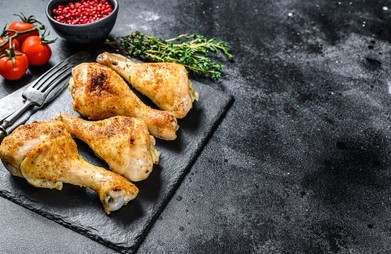 Chicken Drumstick is a Chinese dish and one of the most loved dishes amongst the youngsters since it's crispy from the outside and tender and juicy from inside and has distinct flavours like spicy, a touch of sweetness, and sourness. It is straightforward to cook.
All you need to do is marinate the chicken legs, coat it with some beaten eggs, then recoat it with cornflour and deep fry it until the chicken legs are golden brown and crispy from outside and then prepare a Chinese sauce and toss the chicken legs and serve it hot.
2) Chicken Legs Biryani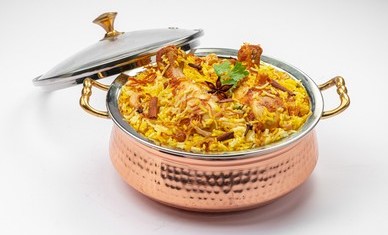 Chicken legs are the most loved part of the chicken, and when it comes to biryani, it is also one of the favourite dishes of almost every meat lover.
If you replace all the chicken pieces with just chicken legs, it would be a cherry on the cake, and your biryani will be finished in just a blink of an eye.
3) Chicken Legs in Barbecue Sauce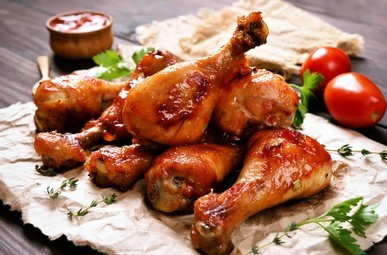 Chicken Legs in Barbecue Sauce are an excellent option for any part or any gathering and the easiest dish to make.
It only requires marination, deep-frying the chicken, and finally tossing it on a barbeque sauce.
Season and cover with your favourite sauce before grilling it with smooth, tender meat. They are also fun to eat; pick them up and eat with their bones.
4) Crunchy Fried Chicken Drumsticks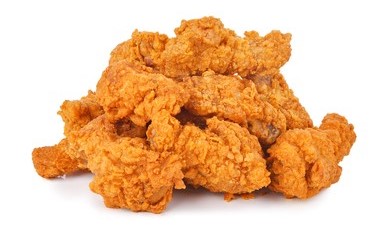 Fried drumsticks of chicken are a must-try, too, and one of the most loved recipes is a bit different from the Chinese chicken drumsticks.
Take them in buttermilk to make a delicious, crunchy dish, dredge in a meal and then deep fry them and fry until they are crispy and golden brown and serve them like that with the choice of your sauce and eat them like chicken fritters.
You eat them with ketchup, hot and sour sauce, mayonnaise, barbeque sauce and even green chutney, and it depends on your taste buds how you want to embrace the dish.
5) Roasted Chicken Drumsticks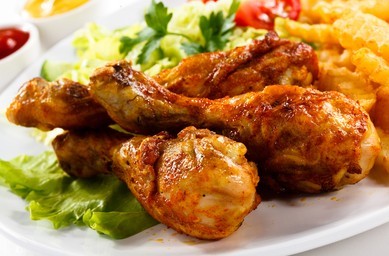 You're going to wonder why you never made chicken Tangri after a bite at home because chicken legs are straightforward to make, and chicken Tangri is also a fantastic dish for all meat lovers.
It only requires a few household spices, coriander, green chilli, a paste of ginger-garlic, salt, pepper, lime, and the essential ingredient is yoghurt. It's delicious, simple, and just as desirous as it becomes.
Grill or bake these marinated chicken legs and keep basting them with butter to make them more delicious, and serve them piping hot with green chutney and onions.
Wrapping Up!
To make these delicacies, order the freshest raw chicken legs and chicken home delivery near me GiggsMeat online and enjoy these delicious recipes at home without any hassle and be healthy and strong.